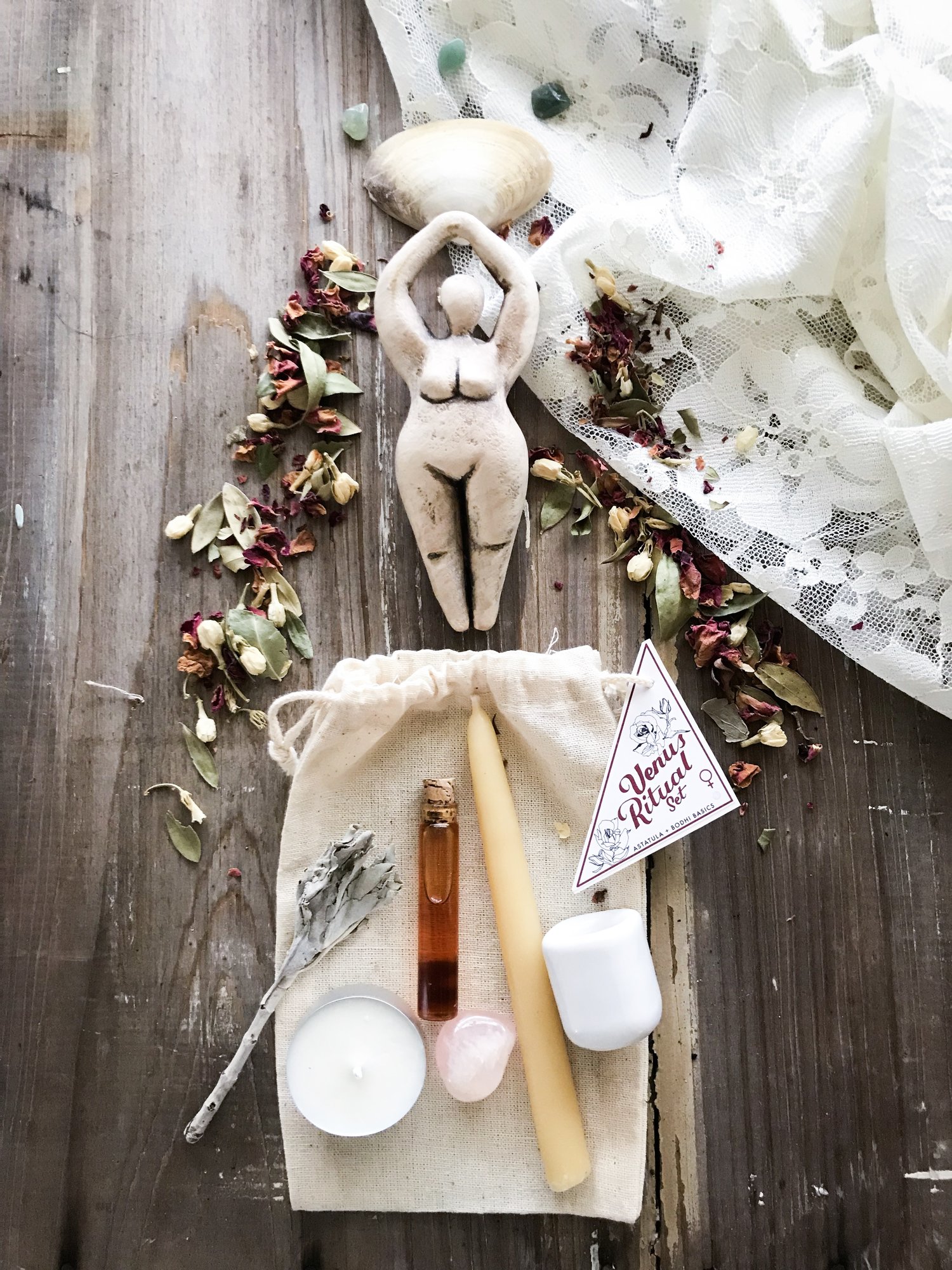 Venus Ritual Set
Venus is the goddess of all things love, beauty, sensuality, creativity and connection. Bodhi Basics has teamed up with Astatula Candle Co. offer this mini Venus ritual set perfect for gifting yourself or someone special in your life.
This little pouch of romance contains all the items you need to create your own Venus altar and ritual as all the items are symbolic and sacred to Venus.
Beauty // Sensuality // Pleasure // Creativity
This mini ritual set includes :
1 beeswax mini taper candle 1/2" diameter and approx. 6" tall.
1 ceramic taper candle holder
1 vial of Bodhi Basics Aphrodite anointing oil
1 honey + rose scented soy wax tea light
1 tumbled rose quartz crystal
1 small piece of white sage
rose petals, jasmine and myrtle leaves
Includes an info sheet with our guide to creating your own personalized Venus ritual.