Starstruck Talismanic Perfume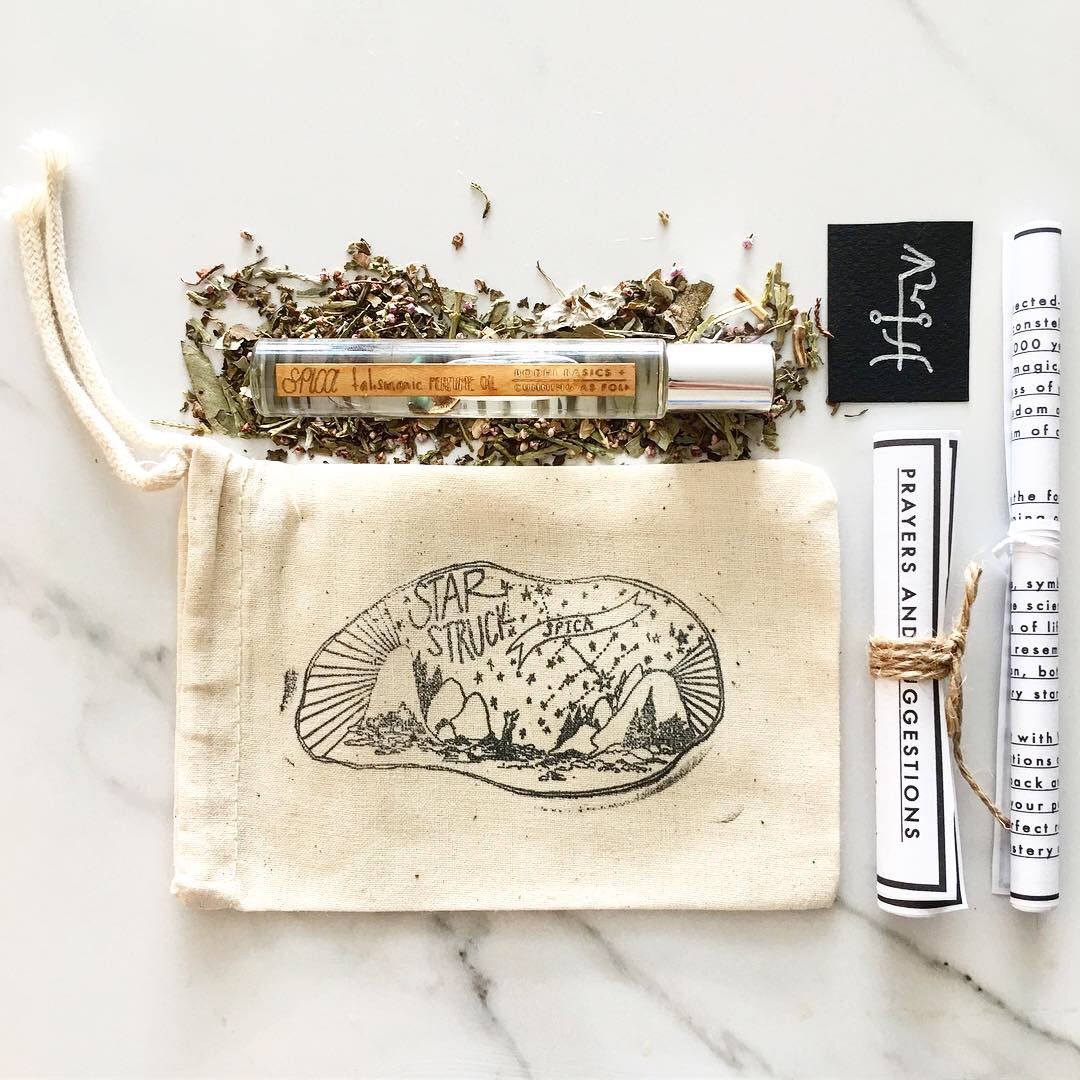 Starstruck Talismanic Perfume
Talismanic perfume and ritual kit to cultivate the power of mastery in a time of great change.
This magically charged ritual kit is a collaboration with the sorcerer/astrological expert, JD of Cunning As Folk. An alluring balance between light and dark, this scent is the embodiment of the last frost of spring before the earth becomes rich and malleable. It reminds us that when things are at their worst, the best is just around the corner. Use this perfume on it's own or as a part of your spiritual practice to bring light and love.
Good For:
Intelligence, Independence, Knowledge, Talent, Brilliance, Accomplishment, Mastery.
This talismanic perfume was constructed while the waxing moon, acting as a portal, was applying to a conjunction with the fixed-star Spica and Venus in the Venus-ruled sign of Libra, and crafted during an astrological magical ritual. This starstruck blend draws the wearer closer to the remarkable qualities of Spica. It also can act as a potent Venus Retrograde Remediation.

Includes
Spica botanical roll-on perfume

Magically Charged Sigil

Reusable block-printed organic cotton bag

Special Bodhi Smudge

Ritual Info Sheet + prayers