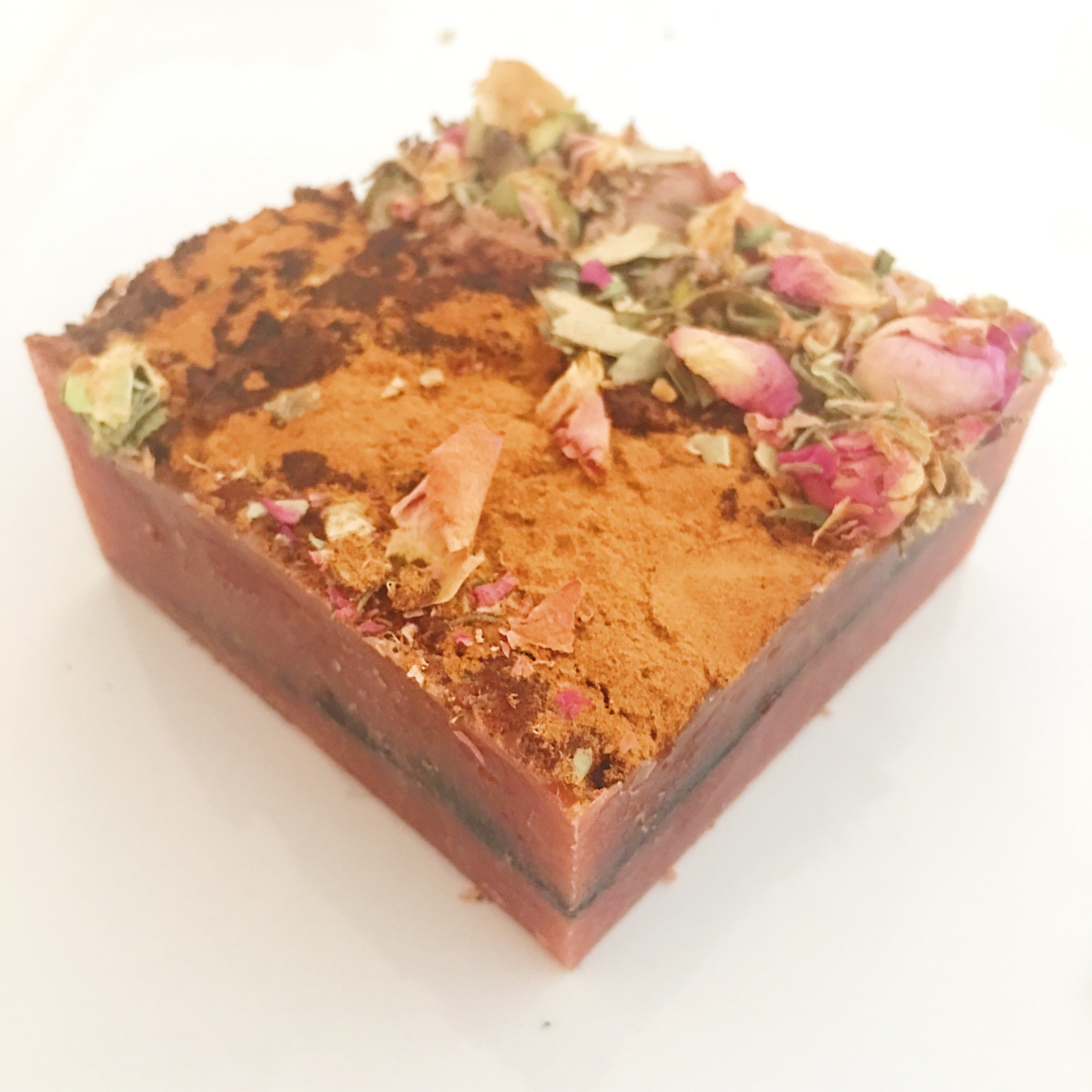 MAMA LIKED THE ROSES
Inspired by Elvis's love for his momma; roses, cinnamon, and a whole lot of TLC.
5 oz.
Our soap is made by hand in small batches using the cold-process method. This traditional soap making practice allows us to keep high concentrations of skin-loving nutrients, including glycerine, in each bar. Each ingredients is chosen specifically for its unique therapeutic properties and is sourced directly from nature. All colors come from the earth with minimal processing in the form of herbs, spices, and clays. The unique scent combinations which our products are known for are purely plant-derived, made with only the highest quality pure essential oils. Our soap is gentle, effective, and crafted with care in Saint Petersburg, Florida.
LIMITED EDITION
BENEFITS
Filled with pure rose geranium oil that is said to be anti-aging, heals the heart, and soothes nerves therefore relieving stress. Cinnamon is incorporated into this soap to give it vibrant and uplifting effects. The middle layer of cinnamon also adds a little exfoliation to this smooth and creamy bar.
TIPS
Use during a relaxing bath to experience heightened aromatheraputic benefits from the luxurious oils with added benefit of beautiful flower studded waters.
INGREDIENTS
Distilled water, saponified 100% food grade, extra-virgin olive oil*, coconut oil*, sustainable palm oil*, castor oil, sodium hydroxide, shea butter*, madder root*, cinnamon*, rose*, myrtle*, olive leaf*, essential oils [geranium rose, cassia]. * = organic