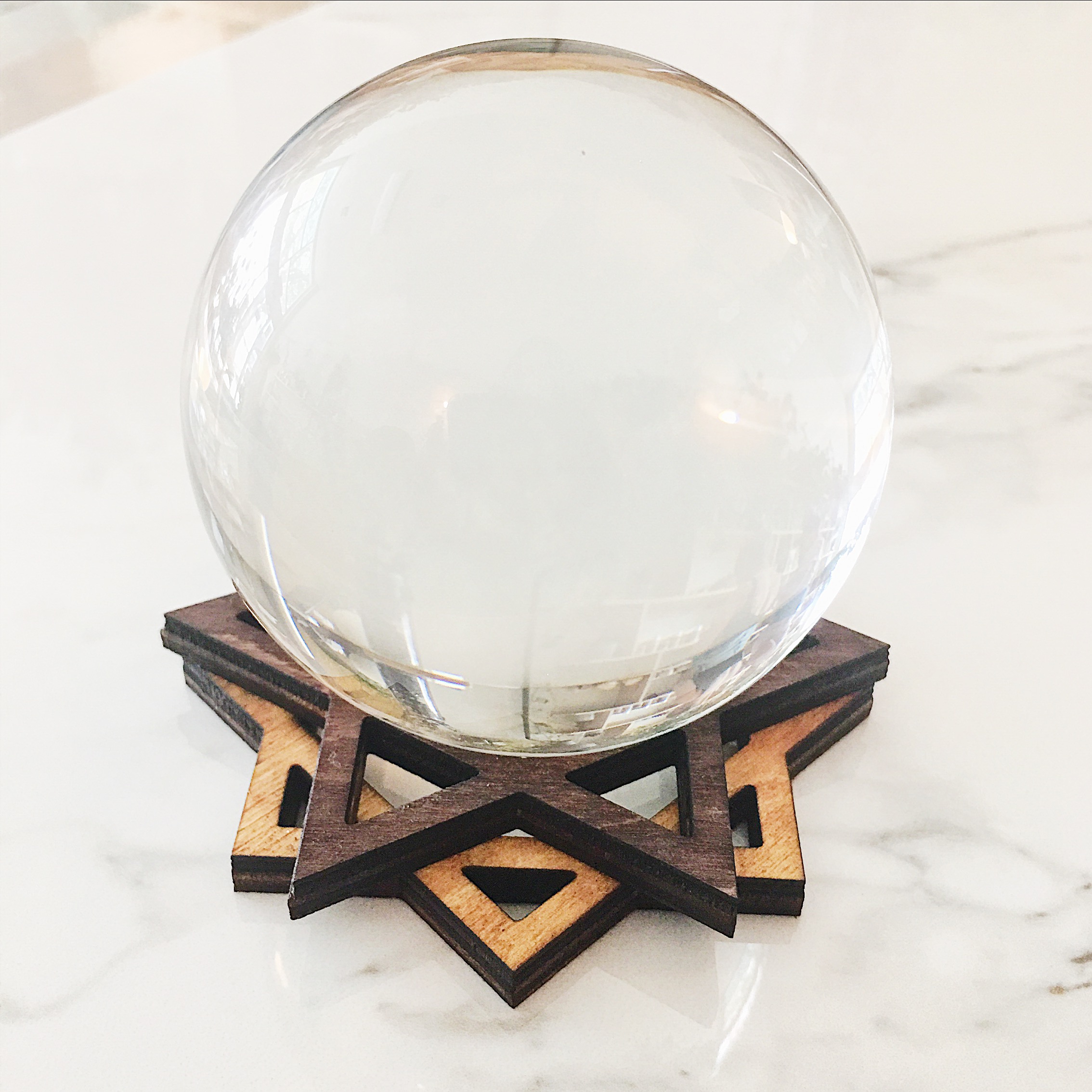 Crystal Balls
Brings harmonious and calming energy to any space.
The crystal ball has been used in healing practices and magical rituals for centuries. The power of this object can be felt by simply being around one. Explore the world of scrying or feng shui with this classic.
Can be used for healing, feng shui, magical, or ornamental purposes.